Tim Armstrong
Race Distance:  Full Marathon  Hometown: Baltimore, MD Pace: 9 min. per mile
Toby Baker
Race Distance:  5k Hometown: Baltimore, MD Pace:  8 min. per mile
Dave Berardi
Race Distance:  Team Relay Hometown: Solon, OH Pace:  6 min. per mile
Christopher Brennan
Race Distance:  Full Hometown: Princeton, NJ
Daniel Broh-Kahn
Race Distance:  Full Marathon Hometown: Phoenix, MD Pace:  13 min. per mile
Dan Buccino
Race Distance:  5k Hometown: Baltimore, MD Pace:  7 min. per mile
Marc Burger
Race Distance:  Half-Marathon Hometown: Columbia, MD Pace:  8 min. per mile
Breck Caine
Hugh Carr
Race Distance: Full Marathon Hometown:  Westminster, MD Pace: 10 mins per mile
Chet Coates
Race Distance: Full Marathon Hometown:  Baltimore, MD Pace: 11 mins per mile
Jan Cook
Race Distance: Full Marathon Hometown:  Baltimore, MD Pace: 9 mins per mile
Joy Day
Joseph DiBartolomeo
Race Distance: Full Marathon Hometown: Ocean City, NJ Pace: 7 mins per mile
Patrick Donahue
Jim Etchison
Distance: Half-Marathon Hometown: Crofton, MD Pace: 12 min. per mile
Toks Fashola
Distance: Full Marathon Hometown: Halethorpe, MD Pace: 15+ min. per mile
John Finegan
Distance: Full Marathon Hometown: Baltimore, MD
Ron Freeman
Distance: Half-Marathon Hometown: Baltimore, MD Pace: 11 min. per mile
Eugene Fritzel
Lewyn Garrett
Distance: Full Marathon Hometown: Baltimore, MD Pace: 9 min per mile
Nick Giovanni
Joe Goodrick
Frank Grammer
Distance: Full Marathon Hometown: Phoenix, MD Pace: 11 min. per mile
Matt Groom
Distance: Full Marathon Hometown: Laurel, MD Pace: 14 min. per mile
Debbie Grover
Nina Guise-Gerrity
Distance: Half Marathon Hometown: Baltimore, MD Pace: 7 min. per mile
Joe Hanle
Distance: Full Marathon Hometown: Germantown, MD Pace: 9 min. per mile
Evelyn Hersperger
Gary Houk
Distance: Full Marathon Pace: 12 min. per mile
Chuck Hecker
Distance: Team Relay Hometown: Annapolis, MD Pace: 9 min. per mile
Von Jennings
Robert Kaufman
Distance: Full Marathon Hometown: Maryland Pace: 10 min. per mile
Gina Keating
Gary Kodeck
Richard Krummerich
Distance: Full Marathon Hometown: Balitmore, MD Pace: 10 min. per mile
James LaPointe
Urbane Maust
Dennis McGinley III
Kathy Nadhenry
Distance: Half Marathon Hometown: Arlington, VA Pace: 12 min. per mile
Lori O'Donnell
Distance: Half Marathon Hometown: Pikesville, MD Pace: 11 min. per mile
Robert Olsen
Peter O'Neill
Joshua Reiter
Distance: Full Marathon Hometown: Baltimore, MD Pace: 9 min. per mile
Alisa Palmieri
William Pederson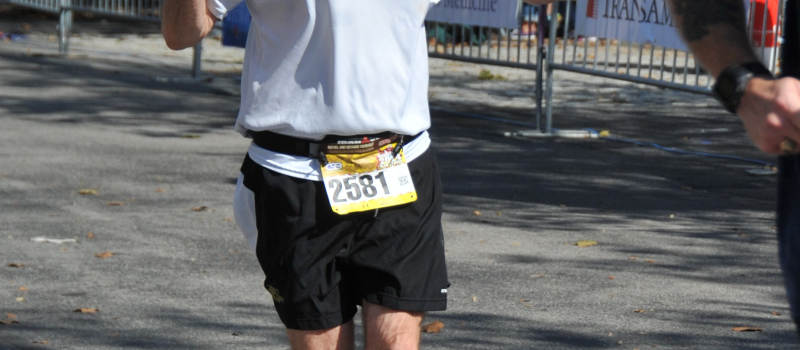 Charles Powell II
Michelle Prieto
Distance: Half Marathon Hometown: Baltimore, MD Pace: 9 min. per mile
Rudy Regner
Thomas Remaley
Distance: 5k Hometown: Resitertown, MD Pace: 8 min per mile
Amy Sachs
Bonnie Schaffer
Kathryn Shea
Michael Shilling
Distance: Full Marathon Hometown: Durham, NC Pace: 10 min per mile
Michael Smith
Distance: Half Marathon Hometown: Timonium, MD Pace: 10 min per mile
Raymond Smith
Distance: Half Marathon Hometown: Hampstead, MD Pace: 10 min per mile
Scott Smith
William Sangtinette
Robert Smoot
Distance: Full Marathon Hometown: Forest Hill, MD Pace: 10 min per mile
Cory Sorice
Kathy Sulik
Distance: Full Marathon Hometown: Burke, VA Pace: 13 min per mile
Tom Tasselmyer
Steven Tiller
Martha Trimmer
Distance: Full Marathon Hometown: Burke, VA Pace: 13 min per mile
Mike Trott
Distance: Half Marathon Hometown: Joppa, MD Pace: 9 min per mile
Jeffrey Wagner
Distance: Full Marathon Hometown: Baltimore, MD Pace: 8 min per mile
Yolanda Washington
Distance: Full Marathon Hometown: Baltimore, MD Pace: 8 min per mile
Amanda Weeks
Distance: Half Marathon Hometown: Woodbine, MD
John Weldon
Distance: Team Relay Hometown: Columbia, MD Pace: 9 min per mile
Missie West
Gregory Wilkins
Distance: Half Marathon Hometown: Abingdon, MD Pace: 11 min per mile
What is Your Greatest Baltimore Running Festival Memory?
Kathy Sulik – This is very hard to say as each one is unique and memorable. I think what I enjoy seeing is the unique runners such as the "Jump Rope" runner, the "Juggler", the "Dunkin' Donuts Coffee Cup" runner, and the "Lighthouse" Runner. It is great!
John Weldon – I was running the third leg of the relay in 2003 and my exchange partner for the fourth leg was late. I wound up running both the third and fourth legs. My exchange partner drove to the finish and ran the last mile of the race. There were pictures of both of us finishing. I beat him.
Raymond Smith – Every year has been great. The growth of the festival has been overwhelming. Running along side of so many people has been a highly motivating factor for me to continue my workouts at my advancing age.
Joseph DiBartolomeo – Since I have done the Baltimore Marathon fourteen times there are a lot of great memories! But I have to give the first year I completed the marathon in 2001 the prize. Baltimore was my second marathon, and after my first, I didn't think I would do another one as that was a less than thrilling experience in many ways. I continued to run because I enjoyed it very much along with the challenge. Eleven months later I heard Baltimore was having an inaugural marathon, and I decided I wanted to be a part of it. Why was it so darn memorable? Well to start with the course was very difficult, and only having one marathon under my belt I had my doubts of even finishing. Well, it turned out much better that my first, as I took twenty minutes off my previous time and felt much better at the finish. The crowds were great as well as the neighborhoods we ran through. With the course being so hilly that first year, I felt that I truly completed a significant accomplishment while running 26.2. The icing on the cake was a Boston Qualifier by forty seconds!
Marc Burger – Always remember running down Eutaw st. pushing hard to get in under 1:40; crowds going crazy.
Toks Fashola – My greatest Baltimore Running Festival Memory is the first year. It was right after 9-11, and other races had either been cancelled or were on the verge of being cancelled, but Baltimore said "Bring it on," and they did. Dave Cooley was the Race Director, and it was fun seeing him at the finish line. I also really enjoyed seeing the youth hand out medals to the finishers. I ran it with my late friend, officer Troy Lewis, and we had the best time ever.
Lori O'Donnell – Running my first marathon with my best friend. We had trained all summer and went into the race with one goal: to finish. It was such a great experience to run through different parts of the city. We finished the race together in about 5:33. Both of us had a lot of family support on the course and that helped as well. The funniest thing I remember about the end of the race was my mom saying how proud she was that I ran for over five hours, which was the time it took us to drive to visit family in Connecticut. She thought that was great! I didn't have the heart to point out to her that if you drive for 5 hours you get to Connecticut, but I ran for over 5 hours and only did 26.2 miles.
Jan Cook – Having several members of my extended family come down from New Jersey to run the half marathon for the past five years. We make a weekend of it.
Matt Groom – The year I ran with the guy who got me running marathons, Mike Dee, and my best man, Steve Svoboda in the same marathon.
Jan Cook – Having several members of my extended family come down from New Jersey to run the half marathon for the past five years. We make a weekend of it.
Gregory Wilkins – My best memories are all about running with my buddies. I have friends who have compete consistently for many years. I even reconnected with a friend from high school, who recognized me on the course.
Frank Grammer – The year I finished in 4:07 (2003) best time ever for me.
Dave Berardi – "Winning the Half Marathon Masters Title and I think was 6th place overall and first local runner. Have to go back quite a few years. I also won the masters title in the 5k running 15:19 (I think this was either year one or two) and coming back and running the final leg of the relay."
Dan Buccino – "The first one in 2001. 2001 was also my first marathon ever (I've done 18 now, including New York and Boston, and 2 ultramarathons) and it was just weeks after 9/11, so there was a real sense of personal accomplishment and civic pride. I also ran BOTH the 5k and the half marathon (yes, back to back) in 2011 and 2012 and still declare myself to be the champion of that ""double"" event. (Since I am not aware of anyone else who has done so…). Those 'doubles' were great ways to enjoy alot of the Festival."
Toby Baker – The First Marathon – It was my first marathon ever. I was woefully prepared but full of enthusiasm! That enthusiasm lasted until about mile 13 (3 miles longer than my longest run), where I learned about chaffing, bloody nipples and that strangers with sticks of Vaseline on the side of the road are awesome!
Lewyn Garrett – In 2004, crossing the finish line knowing that I had qualified for the Boston Marathon.
Jeffrey Wagner – Finishing the marathon in my personal best time many years ago
Joe Hanle – The first Baltimore Marathon in 2001. Tough course wish they would bring it back.
Mike Trott – Completing the 10th full marathon. I told myself I would do the first 10 then drop down to the half. It felt so good knowing I wasn't going to put my body through that again.
Thomas Remaley – 10th was my best race, in terms of how I felt and how I finished. Ninth was memorable because I ran it without being able to push off with my left foot due to a herniated disc. Had surgery the next month.
Michelle Prieto – Doing the first 9 marathons in a row. I remember how HARD the first one was up the hills on Walther. I was so happy when they changed the course. And I remember running my marathon PR with my friend Geoff. That was a great race.
Robert Kaufman – "I have a few great memories (first being my greatest): 1) discovering the neighborhood where I now live back in 2003, that's when I first noticed Locust Point as one of the areas we ran through (I've now lived here over 10 years); 2) after the race a few years ago, I almost ate an entire 2′ burrito at Blue Agave in a post-race food challenge; 3) getting a PR of 3h 21min, which for a brief time made me think I had a shot at qualifying for Boston."
Jim Etchison – I'd say I have three good memories: 1) completing the first Baltimore Marathon when my Brother-In-Law (Patrick Donahue – also a 15 time Baltimore running Festival runner) started our "run a marathon a month" series as we turned 50 years old. We cheated, sort of, running 19 marathons, the JFK 50-miler and assorted other Annapolis Strider events between 2001 and 2002 (a total of 30 running events); 2) completing the second Baltimore Marathon with two friends from work (Space Telescope Science Institute – Herb Kennedy and Vera Gibbs) who said they would NEVER run a marathon – they did and finished !!; and, 3) completing the 2007 Baltimore Half Marathon, getting on a plane within 2 hours of my 2:16 finish and then completing the San Jose Rock-n-Roll Half Marathon the next morning in 2:10, which also was my completion of the Rock-n-Roll Rock Star Series that year.
Nina Guise-Gerrity – Finishing my first marathon in Baltimore! My last step across the finish line was like exhaling!!
Michael Shilling – Oddly enough, it wasn't even at the festival itself. It was representing The Baltimore Running Festival and Corrigan Sports at the Philadelphia Marathon Expo. It was just after the 10th anniversary and someone could not make it to the Philadelphia Marathon Expo so Chris asked if any 10-timers were available. My wife-to-be and I were delighted to represent the festival and be the faces of the event for a day, talking about, showing off the medals and t-shirts, describing my experiences with it, talking about the course and of course the organization that puts it on. I was the first time I had been a part of an expo and would love to do it again. Running the marathon every year somewhat autonomously is one thing but being the face of the event is something totally different.
Gary Houk – Running the very first Baltimore Marathon stride for stride with my brother. He gave up marathons after that but he never gave up running, even after he was stuck by a car while running. I doubt we can ever run a marathon together again (although he is up to running three miles again), but we have that one.
Michael Smith – After the 10th anniversary honor, it was in 2013 when I was unfortunately getting aid in the medical tent at Lake Montebello,and the provider asked me whether I needed a ride back downtown, and I looked at her like she was crazy and said "no, I'm going to keep running." Worst time ever, but greatest memory.
Daniel Broh-Kahn – Every one I finish! Actually, my favorite memory was running around Fort McHenry, which used to be part of the regular course. That was what made the Baltimore marathon completely unique in my opinion, no other race offered such history and beautiful views at the same time. Sadly, and for some unknown (by me) reason, the source of inspiration for our nation's national anthem is no longer party of the race circuit.
Hugh "Skip" Carr – One year I ran with my Brother, Father and a handful of friends.
Kathy Nadhenry – the friendships made at the back of the pack with such l ikes as Sid Bush, Clarence Willson, Toks Fashola and others… seeing each other repeatedly at races including Bmores and the early Fredericks and the JFK50… It's so nice to see friendly faces and cheer each other on.
Chuck Hecker – Finishing the inaugural Marathon race and following a guy running in a leisure suit
Joshua Reiter – Running the full marathon right after September 11, 2001 – I ran in a shirt that said "running for America"
What Brings You Back to the Baltimore Running Festival Year After Year?
Kathy Sulik – The great crowd support and the wonderful police officers who are on the course. Everyone is so encouraging!
John Weldon – I started the event my first year of graduate school at Hopkins, and dragged my classmates with me every year until I graduated. It's a fun event I can use to reconnect with friends/family I don't see very often. It's the one race I make a special effort to do every year.
Raymond Smith – I want to keep my streak intact. I set my running schedule for the festival.
Joseph DiBartolomeo – Baltimore has a nice comfortable city feel with a challenging course that takes you all over the area. In addition, the course layout allows those who make the trip with you, family and friends, to see the running festival with a great view, as well as see the runner they know several times during the event. The nice Under Armor apparel doesn't hurt either.
Marc Burger – I feel like I should support my hometown's biggest race.
Toks Fashola – I live here, and Baltimore has a very strong running community. The Corrigan group is amazing. They are humble and they appreciate their runners, and we love that.
Lori O'Donnell – I keep coming back because it is local and a great race…challenging course that I'm familiar with, great support from the city, you can run through parts of the city that it's a little scary to drive through some days, and of course, the finish line. There is nothing like finishing between the two stadiums, running down the runway through Camden Yards is always a highlight. Tears every time.
Jan Cook – I was born and raised in Baltimore and planned on running the marathon as long as I can run (or walk). Keeping the steak alive!
Matt Groom – The Streak!
Gregory Wilkins – The Baltimore Running Festival is a tradition for me. I attend several marathon events every year. I have volunteered and/or run an event at the Marine Corps Marathon since 1996, have been a runner or spectator at the New York City Marathon since 1994, and have been a volunteer at the Boston Marathon every year since 1994 (ran Boston in 2004 and 2006). I am not a good runner, but I am a consistent one. And the crowds really inspire me.
Frank Grammer – The fun, the crowds, the thrill of being able to run.
Dave Berardi – Trying to keep the streak alive and running with friends.
Dan Buccino – I'm definitely a city resident and city runner. It's my hometown race. I've been present since creation and I think it's a very important thing for the city and I want to do all I can to support the event and "run this town."
Toby Baker – It's my hometown race, I have to support it!
Lewyn Garrett – I consider myself a runner and know that Baltimore lost the marathon ( use to be the Maryland Marathon) for over 15 years. Many of the local runners want to make sure that it does not happen again. Also, it is a great way to support running and your home town. It's like the Orioles and Ravens for a runner.
Jeffrey Wagner – hometown race; convenient parking; great weather
Chet Coates – Keeping the string alive and adding to my total marathon count which stands at 49 today. At 75 years old it doesn't get any easier even though my training is about the same.
Joe Hanle – I want to keep my streak alive
Mike Trott – Hometown feel, the course, and comradry with other runners.
Jim Etchison – It a local race, locally supported, GREAT volunteers, GREAT organization and and overall great course.
Thomas Remaley – It's a fun event on a good course. Proximity helps, too. If I want I can be home in time to watch the coverage of the marathon for the last several miles.
Michelle Prieto – Hometown crowds and roads. I love my city so much!
Robert Kaufman – The streak, I've done all 14 so far, and this might be the only streak I'll ever have in sports. (I wonder if the challenge of keeping a streak is what fueled Cal Ripken?)
Jim Etchison – It a local race, locally supported, GREAT volunteers, GREAT organization and and overall great course.
Robert Smoot – It's an exciting course, taking in so many neighborhoods & parks of the city, with a mix of flat, downhill, and (sometimes lengthy) incline. The excitement is there, in the runners and the supporters, both official supporters and the many good citizens who get out there to cheer, or hand out their own refreshments, etc. The organization has always been very good, from expo thru race day thru follow-up.
Nina Guise-Gerrity – "Great atmosphere. Challenging course. Tradition"
Michael Shilling – Being from Hagerstown, MD originally but living away for most of my life, it is like coming home. I can't wait to sit at the Pratt Street Ale house on Friday afternoon after visiting the expo and have a pint of cask ale. What truly brings me back is the organization, the perfect logistics and proximity of hotels, inner harbor, and start/finish line. The people are also a joy, meaning the folks out on the streets who own the neighborhoods. And, my wife gets to cheer me on at 4 different spots on the course. Each year, something is improved by CSE listening to its runners. It truly is a festival.
Gary Houk – It's a great tradition for me. I like having the goal and knowing that I will need to get out for long runs and prepare. This year was very difficult; a case of plantar fasciitis derailed me in March and I had to stop running for several months. However, I kept it in the back of my mind that I had to try and get back to the race. It's going to be my slowest marathon yet (I am one of those crazies who has done all 14 marathons), but a 24 mile long run proved to me that I can indeed finish after a long recovery from injury. Now that I have moved to the West coast it will be harder, but I hope I can keep the tradition going.
Michael Smith – It is here.
Daniel Broh-Kahn – Living in Baltimore, I like to see if I can try again each year and finish!
Hugh "Skip" Carr – It's an annual goal that forces me back in shape at the end of each summer. I am a casual runner.
Kathy Nadhenry – Bmore – Gotta love it Hon'! I love running through the neighborhoods and the start/finish areas.
Chuck Hecker – Great Relay Team
Richard Krummerich – Seeing my friends
Ron Freeman – It's my hometown. Gotta do it.
Joshua Reiter – I am a member of the Baltimore Pacers and pace the marathon each year.
What is Your Favorite Mile on the Course and Why?
Kathy Sulik – Besides running through Camden Yards at mile 26 (love it!), my favorite part of the run is through the Maryland Zoo. It is so fun to spot the animals that they bring out for us. Also, there is one neighborhood that always has a couple dressed as tigers standing on a car with the song "Eye of the Tiger" playing. It is fabulous!
Raymond Smith – The Lake. I started running there nearly 50 years ago and the memories are very meaningful.
Joseph DiBartolomeo – Not including the last mile of course, the one that makes favorite, is mile thirteen. Just after passing mile twelve and an exchange area for the relay, the runners approach the bend at halfway point at Inner Harbor. The crowds are huge and boisterous and the half marathon is just beginning, so those runners also cheer on the marathoners. It really can give you a huge surge of adrenaline even though you've a long way to go.
Marc Burger – I would have to say the last mile. Flat, fast and tremendous crowd support.
Lori O'Donnell – I'm not sure which mile it is, but running over the Howard Street bridge and then down through the small tunnel is my favorite part of the race, second to the finish. Love that part of the course. I'm not sure if it's because we're getting close to the end, or just the fact that it's downhill, but I love that.
Jan Cook – I love miles 3 to 4, running through Druid Hill park and the zoo. I love seeing the ravens at the zoo entrance and the other animals with the handlers.
Matt Groom – Mile 22 – gummies and Rocky music in Waverly.
Gregory Wilkins – I really enjoy running around Lake Montebello, because when I exit my wife and kids have met me on 33rd Street and gave me the extra push. That makes all the difference in the world.
Frank Grammer – Mile 23 because I know it is only a 5K +.1 mile remaining.
Dave Berardi – In the half marathon the final mile going through Camden Yards and then having the crowd cheer. In the relay I have run either leg one or two, and probably the mile going through the inner harbor (between 8 and 9?) since the crowd is there.
Dan Buccino – "I've run all the events except the relay, and in various course permutations over the years, so I have different favorite miles for different races, but in the marathon my favorite mile is around Fort McHenry (scenic, historic, and often breezy), in the Half it's around Patterson Park near the merge (where some friends have a party every year and I've learned that a mimosa is great midrace hyrdration), and in the 5K, my fave mile is probably the last mile (downhill Eutaw Street, into the stadiums and the spectacular urban finish area). Lake Montebello is always awesome too and was my ""home field"" for many years when I lived near there and trained there often."
Toby Baker – Linwood / Patterson Park. It is where I live and is full of energy!
Lewyn Garrett – The last mile – 25th one. You are tired beyond measure, but you can feel the finish line and the spectators on the course are really giving you support.
Jeffrey Wagner – around Mile 16 get boost of energy from all the spectators around Patterson Park
Chet Coates – Mile 25 to the finish because I can crawl from there.
Joe Hanle – Mile 26
Mike Trott – 33rd. street just after old Memorial Stadium. The area brings back a lot of good Oriole memories and the rest of the course is mostly downhill.
Thomas Remaley – I'm a 5k runner. Mile three is always best, both because it's the last and it's fast due to being mostly down hill.
Michelle Prieto – Mile 24! The eye of the tiger guy and the Gummi Bears!!!
Robert Kaufman – One of the last miles (maybe 25, not sure exactly), when we run from Lexington Market to Camden Yards. At that point I can almost see the finish, and I know it's really downhill from there. Plus the crowd starts to get bigger and bigger from that point on, and of course the best part is knowing it's almost done.
Jim Etchison – I guess there are a couple; 1) when running the marathon, they had a Johnny Unitas water stop at mile 19 ( how great was that!!) and 2) for both the marathon and the half marathon, between mile 24-25 or mile 11-12 have always been nice, no more significant hills. Oh, and there is ALWAYS some great support from residents in the Lake Montebello, 33rd Street, Guilford Avenue, and 29th Avenue parts of the course (miles 20-23 for the full or 7-10 for the half).
Robert Smoot – Entering the zoo is hard to beat, but I'd have to go with the stretch around Lake Montebello. That's a most welcome, flat break from miles and miles in incline. Too, it a trip around a lake, a peaceful setting, and time to catch a second wind before taking on the last 4 miles or so.
Michael Shilling – There are a few for different reasons. Miles 3-5 through Druid Hill Park – its just a nice scenic twisting run. Mile 8-9 because I get to see my wife and it is still early int he race and feeling great running downhill. I also love seeing all the half-marathoners lining up for their event. Miles 12-13 because it is the inner harbor, half-way and another time I get to see my wife. It is the essence of the marathon. mile 25-Finish. Again, it is downhill, seeing the clock tower and then that silence of Eutaw street at Camden yards. Of course, the finish line of any marathon is a welcome sight. This is a special finish line between the two stadiums. It feels like we runners are put on the same pedestal as the Ravens and Orioles players.
Gary Houk – Mile 8 thru 9 downhill back through the crowds of the Inner Harbor. I'm still feeling fresh and it's great to have so many people cheering you on and see the ships, the shops, and the museums as you go by.
Michael Smith – Don't think in terms of mile makers, but on Key Highway toward Under Amour like the crowds and the music.
Daniel Broh-Kahn – I would argue there are two. The first is as I pass the start of the half marathon… The energy gives me a surges to complete miles 10-13, which are tough. And the second is the last mile, because by the time I;ve gotten that far, with the stadiums in my sights,I realize I can generally complete another race!
Hugh "Skip" Carr – Running through the neighborhoods by Hopkins….. there is usually a couple of guys with a card table and beers set up for refreshment.
Kathy Nadhenry – from the tigers in is always my fav. doesn't matter if I'm running the half or the full.
Chuck Hecker – Running around Fort McHenry because of its historical significance and feeling the breeze off of the river.
Ron Freeman – This is a trick question, right? Last mile – ALWAYS!
Joshua Reiter – Around mile 8 when we come back to the harbor and we see so many spectators and the people lining up for the half marathon
What is the Hardest Mile on the Course and Why?
Gregory Wilkins – Right after coming out of Lake Montebello and heading uphill on 33rd Street is really tough. But on the positive side, we head down the hill after we crest at the Y (YMCA). We have to face another hill as we head towards Greenmount, but after that I am really trying to make it to Guilford. One last tough part is when we have to go UP the bridge after crossing North Avenue!
Frank Grammer – Never thought that any are particular harder than any of the rest.
Dave Berardi – During the marathon my hamstring cramped badly going up the hill before the exchange zone around mile 19.
Dan Buccino – In the Full, i found miles 16-18 (miles 3-5 in the Half) to be very tough and demoralizing. You realize you now face a long, slow, steady climb up from the Harbor through Patterson Park, through a few bleak blocks, up toward Lake Montebello. I missed my BQ a couple of times because of that long incline.
Lewyn Garrett – The 21st mile where you begin to hit the wall.
Jeffrey Wagner – Mile 24. I hate running the Howard St bridge over 83!
Mike Trott – The 1st mile, because it is uphill and the crowd sucks you in. You must maintain YOUR pace and not get caught up with the rush of the crowd.
Jim Etchison – Humm …. As I recall, the first Baltimore Marathon in 2001 was a really tough (hilly) course, especially some of the mid-to-later miles. I believe the course was changed the following year to smooth this out a bit. For the Half Marathon, it feels like one is alway going uphill for the first 8 miles (even though there are some downhills there). But … running hills (or the occasional short walk) is OK, they give you a chance to slow down and take look at the many great views of the city on the course.
Thomas Remaley – Mile 2 in the 5k. Initial adrenaline has worn out and the turns and rises catch up with you.
Michelle Prieto – Mile 19. That hill into Clifton Park all the way up to the Lake. Killer!!!
Robert Kaufman – Mile 20. After schlepping all the way up from Canton to Lake Montebello, the course flattens out around the lake, but that lake has a strange shape that makes it feel like it takes forever to get around. There's no shade, all the relatively-fresh half marathoners are passing in good spirits, and somewhere half-way around the lake is the mile 20 marker, and the other side of the lake looks soooo far away from that point. My legs always feel dead there as the pain of climbing all those miles, especially up crazy steep Harford and Hillen Road sections, catch up to me.
Robert Smoot – For me, that would be the stretch with the Howard Street bridge. The incline on the bridge isn't so much by itself, but being so late in the marathon, it's one to separate the hardiest from some of us not-quite-so-hardy.
What Are Some of Your Pre-Race Rituals?
Matt Groom – Lot G EARLY, listen to WBAL, read paper, look over course map, Gatorade, Fiber One bar, portapottie break, then off to the start to listen to music, mayor, and first ladies of the Running Festival: Pugh and O'Malley.
Jan Cook – Drinking several Guinness and eating pasta the night before and bagel in the morning. I also start at the front to get in the start photo. I've been lucky for most years making the newspaper photo.
Gregory Wilkins – I just try to relax and don't really worry about lining up for the race anywhere in particular. As long as I can start with the crowd, and my timing chip is working, then I am OK. I do interval walk/run during the race, so I make sure that my watch is working properly. I have a severely arthritic left knee, so I also make sure that I have done everything I can do to prepare that knee for the race, including icing and massage.
Frank Grammer – Eating a lot of pasta the afternoon on the day before the race.
Dave Berardi – Eat pasta the day before , a banana before the race, and get to bed early both Thursday and Friday night.
Dan Buccino – Coffee, half-a-bagel, and getting there early to find a good parking spot. As the events get bigger, this is becoming more of a challenge. I always love to watch the marathon start (if I'm not running it).
Toby Baker – Keeping it classy – Bathroom break at the Barnes and Nobles. 🙂
Lewyn Garrett – "1. Making my mixture of Gatorade, water and B vitamins, along with a power gel to be given to me every 5 mile on the course. 2. Eating a big spaghetti dinner. 3. Going to bed extra early. 4. Saying a lot of prayers. 5. And at my age rubbing myself down with aspirin crème, the feet to my neck, and using Vaseline on my lips and other places on my body that I won't mention."
Joe Hanle – To find my college roommate George Elder who runs this every year with Geico Pace team
Mike Trott – Proper eating of pasta several days before, Laying out what I'm going to wear. Getting there early.
Jim Etchison – Running the Half for the past 13 years, you need to get there early for a close parking spot. So, I pack up the car with appropriate sleeping materials, get to my favorite lot at Ravens Stadium by 5:45am, and take a nap until about 8am. Then, up for a bagel with cream cheese or peanut butter, some water, a bathroom break, then off to the starting line for the half, cheering on the full runners as they past their mile 8 or 13 (near our Half starting line).
Thomas Remaley – Try to see the marathon start, jog, stretch, talk to a few people as the mass forms for the start.
Michelle Prieto – Eating sushi for dinner and nothing after 6 pm.
Robert Kaufman – I always have at least one Guinness (among other beers) with my huge pasta dinner the night before. I drank Guinness the night before my PR, and I've been doing it out of habit before each Baltimore marathon since then.
Kathy Nadhenry – getting super early to park in Lot B (most years) — my friends make fun of me for driving at the hour that I do, and when we carpool, they like to watch me get nervous re: parking situation. Waiting to the side of the start until our actual corral gets there rather than walking back only to come back to starting line 🙂
Chuck Hecker – Get there early, use the portable toilet before the masses arrive and stretch out as the sun is rising.
Ron Freeman – "1. Finding a non port-a-pot to pee 2. Not stretching 3. Arriving way too early and waiting, seemingly for ever for the start"
What Is Your Favorite Post-Race Meal Location and Entree Selection?
Toby Baker – I'm a Type-1 Diabetic, so post race I enjoy raising my blood sugar with chocolate donuts, yum. 🙂
Jeffrey Wagner – either Five Guys burgers or Taco Bell tacos
Chet Coates – Getting home to a greasy croissant with cheese, and coke zero.
Joe Hanle – Pizza at my home
Mike Trott – My house…Peanut butter and jelly sandwich with chocolate milk.
Michelle Prieto – I used to get the southwest egg rolls at JDs in Canton Square but they closed down. Now it's whatever my husband cooks me post race.
Robert Kaufman – Ropewalk french fries with beer are always a favorite, I've also enjoyed pretzel dogs with buckets of beer at Cross St Market, and of course the 2′ burrito at Blue Agave.
Jim Etchison – The finish festival has some great post-race foods for the runners. You can also get a good lunch from the many vendors on the spectator side.
Robert Smoot – It's whatever my family & I have for dinner at home.
Nina Guise-Gerrity – Greg's Bagels for gallons of coffee and a chocolate chip bagel…amazing!!
Michael Shilling – It varies, but wherever it is, it involves meat and seafood. McCormick and Schmicks has been a standard after Legal Seafood left town. I am protein-starved and really look forward to a good protein meal.
Michael Smith – The bar at Bluestone in Timonium where we have gone for at least last 10 years. I simply get a burger and have a beer.
Daniel Broh-Kahn – High energy food like chips and pretzels, and generally a streak on Saturday night.
Hugh "Skip" Carr – Usually just beers and snacks in the parking lot.
Kathy Nadhenry – The Sip N'Bite — crab cakes!!!!
Richard Krummerich – Lexington Market crab Cakes
Ron Freeman – "Five Guys Bacon Cheeseburger with everything except onions"
Joshua Reiter – Don't really have any
What Songs Are Playing in Your Head or IPods While Competing in the Baltimore Running Festival?
Kathy Sulik – Of course, the infamous "Rocky" and "Eye of the Tiger".
Raymond Smith – Bob Seeger and Credence.
Joseph DiBartolomeo – No music, just the sound of the city. At different times I have used the mantra 'Zoom-Zoom,' from the car commercial.
Marc Burger – "Run to the Hills- Iron Maiden. Run – Pink Floyd Crazy – Seal Break my stride- Matthew Wilder"
Toks Fashola – Wow. Various songs. Girls Just Wanna have fun, Love on Top, Rhapsody in Blue, Never Had a Friend Like Me (From Aladdin), Under the See (little Mermaid), lots of Billy Joel and Elton John, and the theme to Flash Dance (I can really have it all).
Lori O'Donnell – I teach Group Fitness classes, so a lot of RPM songs like Anna Sun, Closer to the Edge, Shut Up and Dance, any trance music, electronica, and of course, poppy music I can sing to.
Jan Cook – I like listening to the runners and crowd.
Matt Groom – Start me up. Running on Empty. Eye of the Tiger. Back in the High Life again. We are the Champions. Brothers in Arms.
Gregory Wilkins – I do not wear any type of music device during the race. However, if I hear a song on the way to the race, I am likely to have that song stuck in my head until I hear another song playing on the race course. Then I am likely to have that song in my head for a while as well.
Frank Grammer – Actually do not have any music playing in my head, l like to have crowd interaction, makes the time go by quicker. Having ear buds in your head would definitely not be something I would ever want to do, I like the fun of hearing everyone else and the crowds.
Dan Buccino – "Real runners don't wear headphones during races;) For some reason, ""Southtown Girls"" by The Hold Steady often comes to mind. I was listening to their 2006 album, ""Boys and Girls in America"" alot when I ran a great marathon in 2007 (then my personal best) and so when I'm grinding it out, that song often comes to mind. It's got a real slinky but swaggering kind of groove. Plus, they're called The Hold Steady. Which is kinda what you need to do – especially in a marathon."
Toby Baker – I don't really run anymore with headphones, I just enjoy listening to the crowd.
Lewyn Garrett – Taking Chances' and the rendition of 'Stand By Me' by Earth, Wind and Fire.
Jeffrey Wagner – none. don't play or think about music while running
Chet Coates – The Motown sounds.
Joe Hanle – No songs
Mike Trott – Running songs like Eye of the Tiger, We are the Champions.
Jim Etchison – Don't run with an iPod, so picking up some tunes from the spectators is always great. They always have something great playing at different spots on the course.
What Do You Remember from the First Year of the Baltimore Running Festival?
Raymond Smith – The course was fantastic by running through and by so many City parks.
Joseph DiBartolomeo – The weather seemed almost perfect at the start as it was slightly cool and no wind but it did warm up by the finish to almost seventy degrees which was nice if you were finished. I didn't feel good at the start or even five miles in, but felt better with subsequent miles.
Marc Burger – I remember it being chilly before start, then the sun came out and warmed it up. Several tough hills on the east side of town.
Toks Fashola – The youth at the finish line handing out medals. That was awesome. AND THE HILLS. Tons of hills.
Jan Cook – The band at the end of the race. Awesome!
Gregory Wilkins – I had never run a marathon before 2001, and I thought I would try the Baltimore Marathon. However, I was apprehensive and ran the 5K instead. I had run the Susan G. Komen Race for the Cure the week before and had run the same event in Baltimore and DC for several years prior to that. This was my way of getting back into running after not running for many years since high school. After watching all the other runners, I was very disappointed in myself. Luckily, I was registered for the Marine Corps Marathon, which was the next weekend. I was thinking about NOT running that race, but watching the Baltimore Marathon inspired me to go ahead and complete the Marine Corps Marathon. I have been hooked ever since. This includes the 5K (2001,2002), team relay (2003-2009), and the half marathon (2010-2015).
Frank Grammer – It seemed like I was going up hill the entire time, I think it really was, but I liked the course.
Jeffrey Wagner – Everyone remembers the endless rolling hills after mile 16!
chet coates – How damn tough the course was.
Joe Hanle – The heat and hills at Druid Hill
Mike Trott – The excitement of a marathon in downtown Baltimore and all the hype that came with it.Run your own pace.
Jim Etchison – "1) Those blasted hills, they were tough!!! 2) Meeting, then, Mayor Martin O'Malley on the course in front of his house. I believe it was he and his wife (Judge Katie Curran O'Malley) that helped make the first Baltimore Marathon (run completly in the city) a reality. 3) Having a great local company (Under Armor) being a major sponsor of the race. THAT was really cool."
Thomas Remaley – The 5k course was more difficult. It came around the back south side of the stadium and had a lot of rises with which to contend.
Michelle Prieto – How hard the marathon course was but also seeing parts of the city I had never seen. And hearing a woman singing Amazing Grace out on her stoop as we ran by. I still remember her and her voice clear as day.
Robert Kaufman – I remember going over the Hanover St bridge and thinking I was going to get stuck or trip on the grating. I also remember being young and not thinking the marathon was a big deal since I was in much better shape back then. In 2000, I was living in Arizona and visiting my parents in Maryland, I decided it would be fun to do the Baltimore marathon while I was in town, and just kept signing up ever since then.
Nina Guise-Gerrity – The course was sheer HELL.
Michael Shilling – First and foremost, remembering 9/11. It was only a few weeks after and the world was not the same. The shirt, which I wear to the expo every year, had a s solute to that day. Truly, it was running with a heavy heart for America. Also, being from NJ at the time, many, many local families were affected. In the marathon, I remember most the difficulty of the course. It felt like the entire marathon or at least the first 22 miles were uphill. But honestly, after 9/11 it was a walk in the woods.
Gary Houk – Seeing friends out on the course, running with my brother, pushing him on at the end to get under 4 hours.
Michael Smith – The hills, the heat, and the horrible downhill from University Parkway towards the park at about mile 19
Daniel Broh-Kahn – How much I hated the course while I was running it, but after it was over, I reflected what a great trip it was through the City of Baltimore, especially along Northern Parkway and that area.
Richard Krummerich – the level of excitement
Ron Freeman – Running down Roland Avenue
Joshua Reiter – Yes – we came down MLK and could see the stadium and what we thought was the finish, only to find out we had to make a right and go through some streets to the west before we could go around the stadium to finish – uugh!
Do You Have A Favorite Motivational Quote to Share with Other Runners?
Kathy Sulik – Growing up, I was told "No pain, no gain". But I now believe in the revision of "Pain is fleeting, Finishing is forever".
Raymond Smith – If you cannot get psyched for the Baltimore Running Festival, you are not a true runner.
Joseph DiBartolomeo – Just keep moving, if you trained for it, you will finish!
Marc Burger – No matter how fast or slow you are; you are out here doing in, most people are still sleeping in, kudos to you.
Toks Fashola – This is your race. To quote Kari Ebeling," This race is a celebration of all of your hard work and training. This is not a test, this is a celebration." I add enjoy it, it will be fun, remember to smile, and take in all of the good times. Make friends, and remember, this is YOUR race.
Lori O'Donnell – "You are stronger than you think. My other favorite quote is from my friend NyAnn Smith who was tragically killed last September. She always said ""Celebrate finish lines, not finish times."" I love that."
Matt Groom – Pain is optional, finishing is mandatory. No pain, no pain. The pain is temporary, the pride lasts forever.
Gregory Wilkins – Finish lines, not finish times. (A runner passed by me last year wearing that on her shirt, and I never forgot it!)
Frank Grammer – The faster you run the quicker you finish!
Dan Buccino – """Pain is temporary, pride is forever. "" ""Pain is temporary quitting is forever."" ""If you think playing the game is hard, try sitting on the bench."""
Toby Baker – Not really motivational, but I just remind myself that this is a catered workout. Enjoy it!
Lewyn Garrett – A marathon is like life: You have good miles and bad miles; You have easy mile and tough miles; You have uphills and downhills, but you NEVER stop! YOU ARE A RUNNER! At the end of each mile you tell yourself, Just One More Mile.
Chet Coates – "You can pay someone to cut your grass. You can pay someone to paint your house. But you can't pay someone to do your training, its all on you!"
Joe Hanle – Keep moving forward when fatigue sets in
Mike Trott – Run your own pace.
Jim Etchison – Just go out there and have fun, don't worry about your time, walk if you feel the need, just be glad you are able to participate, and have a vertical finish !!
Thomas Remaley – Don't start too fast. Not very motivational but sound.
Michelle Prieto – The worst thing that happens when you run is a walk. Get to it!
Robert Kaufman – Nope, wish I had something.
Jim Etchison – Just go out there and have fun, don't worry about your time, walk if you feel the need, just be glad you are able to participate, and have a vertical finish !!
Nina Guise-Gerrity – Run, baby, run!
Michael Shilling – One of my all-time favorites is from Juma Igangaa, the great marathoners. "The will to win means nothing without the will to prepare." Marathons are unforgiving and courses are unforgiving. Preparation is most important and is a great lesson for life as well.
Gary Houk – My motto: persistence.
Daniel Broh-Kahn – One step at a time
Hugh "Skip" Carr – "Let the skinny, hungry guys get out front…. You don't want to get run over by those guys. Being in shape is great for those that have the time…."
Kathy Nadhenry – Pace, pace, pace – and run YOUR race…
Chuck Hecker – "Pain is inevitable. Suffering is optional."
Ron Freeman – Other runners don't want to hear anything from me. Usually during first mile of every race I've ever run I'm thinking to myself, "What were you thinking?"
What Piece of Advice Could You Give to Some Running in their First Baltimore Running Festival?
Lewyn Garrett – Don't wear too many clothes. Remember that not only does your body temperature rises when you are strenuously exercising, but the ambient temperature goes up. Also, run your own race. Even though everyone running around you is naturally going to make you run a little faster, don't let that control you. If so, you might be in for a rude awakening.
Joe Hanle – The race begins at mile 20 be patient.
Mike Trott – Do the proper work so when you come to the line you are fully prepared and …..Don't eat or drink anything on the course that you have never had before.
Robert Kaufman – Advice to first timers who might not have trained enough: Take it VERY easy for the first few uphill miles, or else it will be really painful later in the run. If you aren't feeling too hot after the first half, consider walking miles 16-20 so you can finish.
Robert Smoot – "Whatever your event, know your pace and, within reasonable limits, hold to it. If there's an adrenaline rush from the presence of so many other runners, ease into any increase in pace. You want to finish strong. Especially in the marathon, hold your strength for the long haul. Too, mind your location in the pack. I've known too many runners, esp. in the 5K, who comment the pack – at least their section – is so crowded, they can't pull away and make the pace they're trained with. I suggest arriving as early as you can to get place nearer the start line. Feel free to be cordial and polite, esp. if you're trying to get around people ahead of you but not at your pace. Nearly everyone responds to courtesy with courtesy, and nearly everyone I've come across is willing to let you get ahead. We're all competition, not enemies."
Nina Guise-Gerrity – Do not listen to the watching crowds at mile two who yell, "good job, you're almost there (finish line)."
Michael Shilling – Enjoy it as you would a festival. It is meant to be just that. Take you music off and listen to the cheering crowds, conversations of runners, say thank you to the volunteers and police and purely enjoy not only the event but what Baltimore has to offer. As for running the marathon, I recommend saving some energy for miles 16-24. The first half + 3 can be fast (except the first 3 miles uphill). It is easy to start too fast and not have enough int he tank for the hills.
Michael Smith – Just do what you have done in training and enjoy the experience.
Anything Else You Would Like Us to Know About You and Your Baltimore Running Festival Experiences?
Kathy Sulik – Just that this is a well organized and fun race. I have run in numerous other races through the years, both locally and across the United States and Baltimore remains my favorite! Although this year will be difficult as my best friend, Gina, who has run every single Baltimore Marathon with me, is injured and may not be able to participate in the run this year. So I will be running it for both of us.
Raymond Smith – this is something I look forward to every year. My running schedule is centered around this event. For me, it is Christmas in October!
Joseph DiBartolomeo – Baltimore has been a large part of my marathoning experience. Since running my first marathon there and qualifying for Boston I have returned to enjoy the friendly, fun atmosphere the city has to offer. It seems like a short three hour trip from home in South Jersey. I have run more than thirty marathons but Baltimore has fourteen of them along with Boston where I also have a streak of fourteen consecutive.
Marc Burger – I'll keep it up as long as my body lets me.
Toks Fashola – I hope to continue to run this race as long as I am able. I hope the staff at Corrigan remain as wonderful as they have been over the years. They value their runners, and we truly appreciate it. I really enjoy it because I have been able to motivate lots of friends, mentees, students, and others to take up running, and they have gone on to become marathoners. I like the fact that it is now a family event.
Matt Groom – . It's the only interaction I have with Baltimore Police each year, but it's a very positive one. Ann, the Geico pace organizer lady is a fixture. See her a lot on training runs on the NCR Trail. Juggling runner and rope-jumping runner are other welcome runners each year, along with the man who carries an American Flag the whole way. The encouraging residents who come out to greet and cheer us on each year give Baltimore its claim as Charm City. Someday I may not make the 7-hour cutoff, but until then, who could sit out such a positive experience each October?
Frank Grammer – I have really enjoyed all the races, I like the crowd support and I like chatting with the crowd. When the announcer announces names as you come to the finish line, I have had mine mentioned maybe a couple times.
Dave Berardi – I have always enjoyed the race and like the growth of the festival/ race(s)
Dan Buccino – "I ran the first marathon in 2001 because one of my nephews challenged his ""Uncle Buck"" to run a marathon on only 10 weeks training. Since I was about to turn a certain age, the city was relaunching a marathon, the route went right by my house, and in solidarity after 9/11, I decided to run what i thought would be my first, last, and only marathon. Then I realized that every donkey has ""to run a marathon"" on their ""bucket list"" so I had to run another one. So I did. Then I got hooked, and started chasing a Boston qualifying time. After 18 marathons and 2 ultras, I finally squeaked into Boston, but have become a pretty avid runner over the past 15 years. Plus, no one has ever disputed my claim of being the two-time champion of the Baltimore Double (5K & Half Marathon)!!!"
Michelle Prieto – I'm so proud to have run the first nine marathons here and to have competed each year. It's so special to have such a great race right in your hometown.
Robert Kaufman – Forget the streak of doing marathons in all 50 states, I'm going for the streak of doing 50 marathons in Baltimore! Or at least 15.
Michael Shilling – I will be completing finishing a marathon in all 50 states on September 6 in Kauai. Baltimore will be my 89th marathon unless I can squeeze one more in between Kauai and Baltimore, which is not all that out of the question, to get to 90. I have run some of my best marathons in Baltimore, a few bad ones and some in between. My Dad was born in Baltimore and I honor him each year in his memory running through the city. There has not been anything more annually constant in my life over the last 15 years than running the Baltimore Marathon. Like I said, it is like coming home and we all know how comfortable home is.
Gary Houk – I used to be a lot faster! I qualified for Boston with a 3:14:45 in 2002, but it's gotten harder over the years. Nonetheless, I feel blessed that I have been able to run all these years. Not everyone has that chance.
Kathy Nadhenry – As a marathon training coach (with the original DCFit and not with Arlington Road Runners), I like to encourage my runners to run Bmore. The volunteers, crowds and race is such a nice experience and a mid-size race makes for a good -time.