ABOUT THE COURSE
The fair yet challenging course travels through the many diverse neighborhoods including the scenic Inner Harbor waterfront area, historic Federal Hill and charming Fells Point. The route also travels through the Maryland Zoo in Baltimore right past the penguin exhibit who will undoubtedly be dressed in their tuxedos awaiting your arrival. Miles 16-20 of the marathon route have been compared to Boston's famed "Heartbreak Hill" but runners are rewarded with a loop around Lake Montebello which provides some relief and flat terrain.
The final 5 miles are mostly downhill and boast some of our most friendly spectators who have been known to hand out gummy bears and open their homes for bathroom emergencies. Then it's a left turn onto Pratt Street to a finish in the shadow of the USS Constellation and a celebration of your run along the waterfront promenade through McKeldin Square, West Shore Park and Rash Field.
Restrictions:
1) Participants in the Marathon must be at least 13 years old
2) Participants must be able to complete the course in 6 hours 30 Minutes (15 min/mile pace)
The Baltimore Running Festival is Returning to Pre-Pandemic Standards with fully staffed waterstops, paper cups and more.
2023 Race Premium
Amenities
Under Armour performance shirt (men's and women's styles available).  For an Under Armour Size Chart

,

click here.
Collectible Crack the Crab finisher medal with unique opening shell design
Free race & expo parking in select M&T Bank Stadium lots (other paid lots also available during race weekend)
Additional Amenities for the live racers include:
Baggage check buses at Camden Yards (moved to Inner Harbor for finish)
Mile Marker sign at each mile
Clocks at various splits on the course
16 waterstops  on the course
Toilets at start/finish and various points on the course.
2023 Medal
WHAT PAST PARTICIPANTS HAVE SAID
I LOVED the course. The people cheering were so lovely. I got choked up multiple times by the support from the city. Gorgeous tour of Baltimore, I loved seeing everything.

This was my 72nd marathon and it turned out to be one of my favorites. There was never part of the race that I did not like, it was all interesting and beautiful.

This was one of my favorite of the ten marathons I've run. Great course in a beautiful city. I would love to return to visit for longer! The pace groups were incredible - most races I've done have 1 pacer. The offered cheerleading and local tips. I accidentally dropped my fuel near the beginning of the race, but there was so much on course food available it wasn't a problem. Great medal. I didn't realize the medal opened like a locket right away - what a fun surprise. There were some small ways you could improve, but all in all it was a great experience and I'd highly recommend it to other runners. Maybe I'll come back for the half some day! Since I'm doing 50 states, I'm trying to not repeat marathons just yet 🙂

I so appreciate that this course takes in so much of the city, and that Baltimore all but shuts down to allow us runners to have our day. Yes, a tough course, but that fast finish and turn onto Pratt Street was fabulous!!! Reminscent of the turn onto Landsdowne Street in Boston. -- Oh, and getting waved at by a Penguin at the zoo was fun too.

I had a fantastic experience running Baltimore. The course is challenging but the tour of the city and surrounding areas was amazing. Loved the spirited people cheering for runners everywhere.

As a two-timer I can attest to that no other race has as much community support along the length of the course and staying out for us slow pokes. Baltimore residents are truly awesome! Thank you.

after 2016 event
OPTION TO RUN VIRTUALLY
When registering, all will have the option to sign up and run virtually. All virtual participants will have the option to upgrade to join the live event until September 29.
All virtual runners will receive their race premium and medal in the mail and be able to submit their times online.
Learn more HERE.
Walkers: Walkers are welcome to participate in The Baltimore Marathon. Please be advised of the following:
Walkers will start at the back of the field. There will be designated pace signs for walkers.
Walkers must complete the full marathon course in the 7-hour time limit (16 min/mile pace). Any walker who does not keep this maximum pace throughout the race will have the option of 1) getting on the SAG vehicle to return to the Inner Harbor or 2) finishing the marathon course off the road and on the sidewalks as a pedestrian.
As a courtesy to runner participants, we ask that walkers not be more than two abreast so runners can easily pass.
Elite Runners: Clay Shaw is the organizer of the Elite Runners for the Baltimore Running Festival. To qualify as an Elite Runner, males need to post a sub 2:22 and females a sub 2:48 in the marathon. For more information, or for consideration as an elite runner, please contact Clay at 717-887-6716 or [email protected].   If you are registered as an Elite Runner, you may not be eligible for Age Group Awards.
Charity Groups:  The Baltimore Running Festival welcomes charity groups to utilize the event to fund raise and raise awareness of their cause.  For more information on charity groups and the requirements involved, visit our Run for a Cause page or email [email protected]
Wheelchair Athletes:  Wheelers in both the Rim and Crank categories are welcome to participate. However, some pace restrictions may apply to ensure the safety of all competitors in all race distances.
VERY IMPORTANT
PREPARE YOUR MEDICAL INFORMATION FOR RACE DAY
Participants are strongly encouraged to securely store and share personal medical history in case of emergency for any race using RaceSafe. We encourage all runners, especially those who have a previous medical history  to log on and complete the form.  RaceSafe is secure, private, and takes less than 5 minutes. For your health and safety, please share your information by visiting the link below. RaceSafe respects your privacy and is committed to maintaining your confidentiality.
Packet Pick Up
Live participants will be given the option to have their race bibs mailed to them in order to limit travel and personal exposure. All you have to do is cover the postage and handling fees. This option is offered as an add on during registration.
All live runners who do not pay for the mailing option are required to pick up their packets at our one-day Health & Fitness Expo held on Friday prior to race day. The expo is located at the Baltimore Convention Center. For more details, click here.
THERE IS ABSOLUTELY NO RACE DAY PACKET PICK UP. Please plan accordingly.
Runners participating virtually will automatically get their packet mailed to them and WILL NOT be permitted to claim their packet during the expo.
Pace Groups
The Baltimore Running Festival will once again be offering Baltimore Marathon Pace Groups. In past years, as many as 900 participants signed up for the Pace Groups. A huge thanks is extended to the Baltimore Pacers!
For more information on the Pace Groups, CLICK HERE.
Chip Timing
The event will continue to utilize the best timing technology available. The B-tag technology offers runners a streamlined race experience with timing tags attached to participant bib. This method eliminates the need to scan your chip at the expo or to return the chip following the race, which means no more sitting down to undo your shoe lace just after your run and you no longer have to worry about a charge for a lost chip.
Tips to have your time accurately recorded:
Race bib is clearly visible on the front of the torso
Race bib is unaltered and unmodified (do not fold or wrinkle)
Race bib is pinned in all four corners
Race bib is not covered (jackets, runner belts, water bottles, etc.)
Virtual runners: The 2023 virtual race will be self-timed.  You will have the opportunity to print a race bib and report your finish time into the official race results. 
Medical Support
Our wonderful medical partner Medstar Sports Health is there for you, even during your virtual race.  Learn more HERE.
Once we return to a live event, MedStar Sports Health will provide medical support on the course and in the finish line area. The MedStar staff will include certified doctors, registered nurses, physician assistants and EMTs and will provide the necessary medical attention to any patient in need. We are grateful to have MedStar Sports Health associated with the event.
On- Course Aid Stations
Water/Gatorade – Miles, 2, 4, 6, 8, 9.5, 11, 12.5, 13.5, 16, 17.5, 19, 20.5, 22, 23.5, 25
Medical – Miles 2.5, 7, 10, 13.5, 16, 20.5, 24
Snack (chips/bananas) – Miles 8, 11, 20.5, 23.5
Gu (gels/chews) – Miles 11, 20.5
GU products will be a variety of Gel flavors as well as Orange flavored Gu Chews
Event Nutrition
Gatorade Endurance Formula is available in 34 ounce and 24 ounce sport bottles at major grocery and convenience stores nationwide, and Gatorade Endurance Formula powder is available at specialty athletic stores and at www.gatorade.com/endurance.
Gatorade Endurance Formula will be served at the finish line of this year's race. Gatorade Endurance Formula is a specialized sports drink that contains approximately twice the amount of sodium (200 mg per 8 ounces) of Gatorade Thirst Quencher, along with chloride, potassium, magnesium and calcium to help sustain hydration by more fully replacing what is lost in sweat. Gatorade Endurance Formula also contains a 6% carbohydrate solution (14 grams per 8 ounces), just like Gatorade Thirst Quencher, which research shows is optimal to help speed fluid back into the body and fuel working muscles. Gatorade Endurance Formula is available in 34 ounce and 24 ounce sport bottles at major grocery and convenience stores nationwide, and Gatorade Endurance Formula powder is available at specialty athletic stores and at www.gatorade.com/endurance.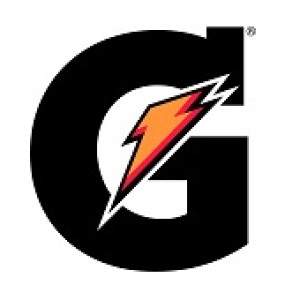 Awards
Overall Winners:  Trophies will be awarded to the overall male and female champions as well as to the and the second and third place finisher.
Awards Ceremony: The Awards Ceremony will take place at the Main Stage in West Shore Park at 12:00pm. Only the Overall Winners from the full marathon, half marathon, and Balti-Moron will be awarded at the ceremony. Age group awards will be mailed. (5K and 10K Awards Ceremony will be at 10:00am).
Age Groups: Prizes go to the top three non-elite male and female age group finishers for the marathon in each of the following divisions: 19 and under, 20-24, 25-29, 30-34, 35- 39, 40-44, 45-49, 50-54, 55-59, 60-64, 65-69, and 70+
VIRTUAL PARTICIPANTS ARE NOT ELIGIBLE FOR RACE AWARDS.   Awards will be issued to those who complete the official course live on race day
Age group awards are mailed in November after race results are declared official.
NO DUPLICATION OF AWARDS
Disclaimer: We will not ship age group awards internationally
Drug Testing: Because the Baltimore Marathon is a USATF sanctioned event, random drug testing may be required for selected individuals
Past Age Group Awards
Age Group Awards are engraved key chains.