The Baltimore Running Festival is excited to have a number of charity groups in the event. All groups offer great training programs and the opportunity to raise money for worthwhile causes.
For more information on having your organization join the Run for a Cause program, please contact [email protected] or download the 2021 Charity Agreeement
AIMS India Foundation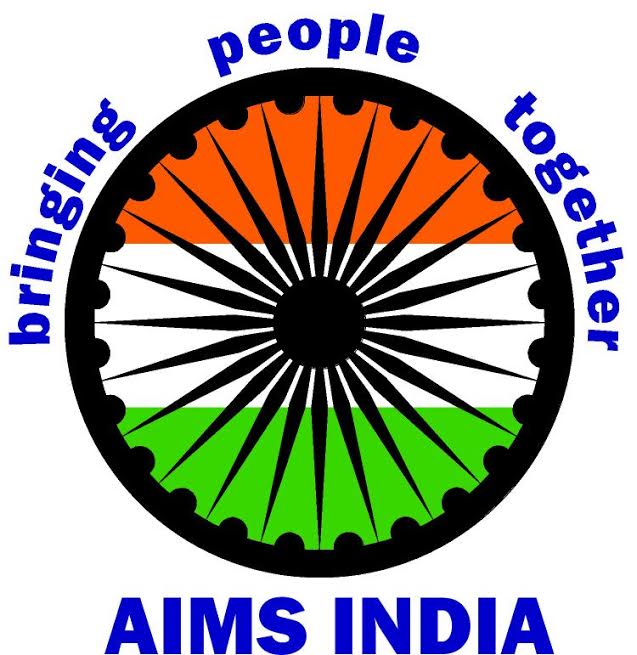 AIMS India Foundation is a non-profit organization, tax exempted under section 501(c)(3), which seeks to bring out social and economic change, locally and in rural India.
We work towards strengthening and empowering rural communities by facilitating access to quality education, providing better infrastructure in schools and empowering the underprivileged by providing interest free loans to individuals. We also work in restoring water bodies to help farmers in water starved regions.
We train runners for the half or full marathons and raise funds through this program.
For more details, visit www.aimsindia.net or email [email protected].
American Cancer Society
IF YOU'VE EVER DREAMED OF CHANGING YOUR LIFE AND BEING PART OF SOMETHING BIGGER THAN YOURSELF, THE DETERMINATION TEAM IS THE PLACE TO START. JOIN THE AMERICAN CANCER SOCIETY DETERMINATION TEAM TODAY TO START TRAINING FOR A BALTIMORE RUNNING FESTIVAL RACE.
We'll help you do the unthinkable, achieve what seems impossible, and change the course of cancer together.
Make your miles count for more than just your personal victory, but a victory over cancer by running with DetermiNation and raising funds for life-saving cancer research and patient programs.
All athletes receive the following rock-star treatment:
Guaranteed race entry
A fundraising mentor who will help you meet your fundraising goals.
Monthly group runs & online coaching
An inspiring (and delicious) pre-race dinner to celebrate your accomplishments.
Running singlet
Visit our page here!
Athletes Serving Athletes (ASA)
Athletes Serving Athletes (ASA) is a non-profit organization that brings people together to experience the joy, excitement, and thrill of competition. ASA offers innovative athletic training, supportive mentor relationships, and high quality endurance events for athletes living with disabilities. ASA uses athletic activity as a catalyst for personal development—improving physical fitness, increasing self-esteem and empowering challenged youth to meet their highest potential. We inspire all people to give of themselves and live more active lifestyles, pursuing a high quality of life and achievement.   Our  WINGMAN Program is specifically designed to empower ASA athletes living with little to no mobility, but whose hearts hold the desire to race in mainstream running events, the opportunity to compete. Each of these ASA athletes is supported by his or her own unique WingMan Team.  We look to volunteers to raise money and awareness for Athletes Serving Athletes serving as a WingMan or a member of the ASA Road Crew which does not physically "push" an athlete.  For more information please visit our website here or contact us at [email protected] with any questions.
Back On My Feet
Make your Baltimore Running Festival more meaningful by running on the Back on My Feet FundRacing Team!
Back on My Feet uses running and community to transform lives – and when you FundRace with us, you do too. If accepted as a member of our FundRacing team, you gain access to the top races in the world. The money you raise helps our members overcome homelessness through the incredible power of putting one foot in front of the other.
Back on My Feet FundRacer benefits include:
Guaranteed Race Entry with a $250 fundraising minimum
Back on My Feet Swag for race day
Exclusive opportunities from our corporate partners
Customized fundraising page
Fundraising Tips and Opportunities
Training Runs & Invitation to MWF runs where you can run and train with our members
Dedicated staff to assist you and answer questions
Questions? Reach out to [email protected] for more information.
Cystic Fibrosis Foundation
The mission of the Cystic Fibrosis Foundation is to cure cystic fibrosis and to provide all people with the disease the opportunity to lead full, productive lives by funding research and drug development, promoting individualized treatment and ensuring access to high-quality, specialized care.
Join us for the CF Foundation's premier running event, CF Run for a Cure! As a partner with the Baltimore Running Festival, Team CF athletes make a positive impact on the lives of over 30,000 people living with cystic fibrosis by dedicating their miles to those fighting CF every day and fundraising for a cure. Whether you're an expert fundraiser and want to run a marathon or you're an avid runner and want to fund raise for the first time- or anywhere in between! We will be your support network every step of the way. To learn more please visit our website
Participation Types
Marathon Participant
$600 Fundraising Minimum
Team Relay
$2,000 minimum
Half Marathon Participant
$400 minimum
5k Participant
$200 minimum
Team CASA - Maryland Casa Association
Team CASA for Children is on a mission to ensure that every victim of child abuse and neglect grows up in a safe, permanent home. Why? Because all children need Heroes, but abused and neglected children need Super Heroes!
Today, more than 5,000 children are under court protection in Maryland, most of whom will drift in and out of foster care for an average of three years before reaching safe, permanent homes.
Join Team CASA and run (or walk) with 160+ peers to raise funds and awareness for Maryland CASA Association, a private, non-profit organization that recruits and trains adult volunteers to become advocates for abused and neglected children in the Child Welfare System.
Each participant will receive a Team CASA performance race shirt, a personal fundraising page, and access to the Team CASA tent on race day for pre-and-post race food and drink.
Ready to join the team? Please do so by registering via our website www.GoTeamCASA.org today! To ensure that you make it on our team's roster, please DO NOT register via the Baltimore Running Festival website and register with us directly at www.GoTeamCASA.org.
For more information about Team CASA, or the work of Maryland CASA Association, please visit www.MarylandCASA.org, give us a call at 410-828-6761, or email [email protected]!
Francis Scott Key Elementary/Middle School
Francis Scott Key Elementary/Middle School (FSK) is a Pre-K thru 8th-grade school located in the Baltimore neighborhood of Locust Point. Our School's mission is "to build inspired, engaged, and well-rounded students who are prepared for competitive high schools and colleges, meaningful careers, and deeply understand the world around them." Our School aims to deliver on this mission by providing outstanding programming and having committed teachers, staff, students, families, and partners.
The Francis Scott Key Run Fund (The Run Fund) supports the educational experience for our students at FSK. With the chronic underfunding of Baltimore Schools over the past decade, we need to do all we can to help raise money to enhance the educational experience for our students at FSK.
Through the Run Fund we will provide funds to the completion of the FSK Makerspace. A Makerspace is a physical location where people gather to share resources and knowledge, work on projects, network and build. Makerspaces are not about the tools. They are about enabling making.
To learn more, please visit: https://fskpto.networkforgood.com/events/10240-francis-scott-key-annual-run-fund
Helping Up Mission
Helping Up Mission is one of Baltimore's oldest & largest non-profit 501(c)3 institutions, dedicated to serving the poor and homeless since 1885. HUM is privately funded by thousands of individuals, churches, community organizations, corporations and foundations that make over 40,000 contributions annually to support a $8,000,000+ annual budget.
Our Mission Statement: Helping Up Mission provides hope to people experiencing homelessness, poverty or addiction by meeting their physical, psychological, social and spiritual needs.
2021 Team HUM is a team of Helping Up Mission board members, staff, graduates, residents, donors, volunteers, family and friends who are participating in the 2021 Baltimore Running Festival. This team is formed to raise funds and awareness for the men and women that are served at the Mission who are facing their biggest challenge.
To learn more about Team HUM and supporting Helping Up Mission, please contact Michael at [email protected].
Kennedy Krieger Institute
Sign up now to be a part of Team Kennedy Krieger at this year's Baltimore Running Festival and we'll pay your registration fee! The funds raised from the Kennedy Krieger Institute Baltimore Running Festival team will support our International Center for Spinal Cord Injury, where aggressive, innovative therapies help patients with spinal cord injuries recover. In addition, funds will support the training needs of patients with disabilities who participate in the event, through the purchase of adapted racing, training and therapy equipment. Recreational activities are often overlooked for individuals with disabilities, but Kennedy Krieger recognizes the important benefits of exercise for our patients, including improved health, self-esteem, social connections, and community reintegration.
To learn more about joining us at this year's event, please visit www.kennedykrieger.org/baltimoremarathon.
One Hope
If you were to walk around my neighborhood and ask residents what's needed in their community, many will reply, "Something for our kids." The statistics in our neighborhood are alarming. The majority of households live in poverty. Neighborhood schools are ter-ribly under resourced to no fault of their own. The youth are often seen as the cause of many problems but they are actually victims of even bigger problems that have existed and continue to exist in our city. Even with all of this we still believe that our kids have dignity and are able to flourish!
What does it look like for students to flourish? It's easy to overlook youth in the inner city concerning their need to grow in a healthy manner. My dream is that youth in our neigh-borhood will know that they are loved by the people in their neighborhood. This is seen through interpersonal relationships and simply creating an environment where they can flourish; as they not only develop physically but mentally, emotionally, educationally, and spiritually as well.
ONE HOPE's Young Leaders Society (Y.L.S.) is tailor-fitted for Baltimore youth. It is a program that includes an after school program, summer camp, tutoring, and mentorship for the youth. We walk with kids from kindergarten through graduation. And we love the fact that we get to walk with them in life. With your help we are able to provide them with resources that would lead to them being leaders who are prepared and equipped to thrive! Thank you for your support!
-Montrel Haygood
Y.L.S. Director, ONE HOPE
Pacing for Parkinson's
Pacing for Parkinson's:
Pacing for Parkinson's is hosting a virtual event in 2021, but we'll be back at the Baltimore Running Festival in 2022! Join us virtually and learn more at www.pacing4parkinsons.org.
For questions or more information contact Aliya Reich and Nicole Nicholson at [email protected].
Roland Park Fund
The Roland Park Public Annual Fund (The Annual Fund) supports school-wide academic and enrichment programs at Roland Park Elementary Middle School (RPEMS) to continuously improve the quality of education for over 1,300 RPEMS students. Started, led and supported by RPEMS parents, The Annual Fund is designed to make our public school the best it can be for our children and Baltimore City. Founded on the belief that education is critical to the advancement of our children and our community, The Annual Fund is dedicated to expanding the frontier of public education through creative resource development and sustained growth. The Annual Fund works with Principal D'Ambrosio, teachers, the PTA, and other school leaders to identify and prioritize school needs and areas that would benefit from additional resources.
Our focus is to ensure all students have a unique learning experience that involves direct interaction with people and places that enhance our standard academic curriculum by making learning fun and memorable.  These experiences can include artist residencies in the school, as well as trips to the zoo, science center, museums, the Symphony, plays, and nearby cities. We are currently planning one quarterly experience for every student in every grade (that's four or more per student).  Most of these require additional resources to fund transportation, admission fees, speaker and performer fees, and additional materials for hands on learning.
For more information or questions, please email [email protected].
Shock Trauma Center Running Team
Join us for a morning of inspiration as former patients, survivors, family members, hospital staff, and community partners come together for a great cause. Our runners and walkers raise money and awareness for the Trauma Survivors Network at the R Adams Cowley Shock Trauma Center. We cheer for each other along the route when we recognize our team shirts and fill our tent in the Charity Village with family-friendly activities. We invite you to join our team, especially if someone close to you has faced the challenge of a traumatic injury.
The R Adams Cowley Shock Trauma Center is proud to share its commitment to health and wellness through our official charity team, and we invite anyone who shares our passion and hope for tomorrow to join us. Please visit our event page to register.
Signal 13 Foundation
The mission of the Frank J. Battaglia Signal 13 Foundation is to provide financial assistance to Baltimore Police Department Personnel, both civilian and sworn, who unexpectedly suffer extreme personal emergencies that are a result of personal financial mishaps. Since 1983, the Foundation has provided grants to Active Police Departmental Personnel, in need, who met the Foundation guidelines.
For more information on the Foundation or on how to get involved, please visit our website or contact Jerry Heid.
Johns Hopkins Children's Center
Johns Hopkins Children's Center is doing their own virtual event this year.  Support the Children's Center in 2021 in person!  For questions or more information contact Chelsea Kirk at 301-461-3791 or [email protected]
CONTACT: Chelsea Kling at [email protected] or 410-361-6476
PPROM Foundation
After 
Julie
 Odar's water broke at 15 weeks (Preterm Premature Rupture of Membranes or PPROM); doctors advised that nothing could be done to safely continue the pregnancy. Against all odds, 
Julie
 managed to stay pregnant for 17 days before learning that her child had passed away; 
Julie
 delivered baby Coral soon thereafter.
In grief, Julie and her husband Yhadird were driven to raiseawareness and support other families experiencing PPROM. Making Waves for Coral LLC was established to empower and comfort families experiencing PPROM. The organization partnered with The PPROM Foundation to developCoralSupport Kits free for families. These practical care packages include several helpful items for a mother during her PPROM pregnancy, information on Expectant Management in PPROM, and more.
Making Waves for Coral and The PPROM Foundation are proud to be an official Charity Partners of the Baltimore Running Festival on October 19, 2019. To join our cause, click here!