AUGUST 31 through OCTOBER 17
SIGN UP BELOW
Registration is available even after the start date and runs through the end of the program.

Join Under Armour and the Baltimore Running Festival community with the Through This Together Run Baltimore Challenge. Over the course of several weeks, you'll have the opportunity to log miles and lock in your training for your fall goals through our FitRankings leaderboard. As you track and log miles, you'll unlock milestone badges and challenges to earn discount and prizes at some of your favorite local businesses.
Maintain your motivation along the way with exclusive Under Armour Through This Together gear inspired by Charm City, digital badge awards, and training plans and tips from Under Armour's MapMyRun.
The event is open to anyone, anywhere. See our FAQ page for more information.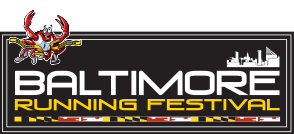 TRAIN – Stay on track with your training by running, walking and working out. Training is not canceled!
TRACK – track and upload your activities to the official fitrankings leaderboard
UNLOCK – solve clues in a virtual city-themed scavenger hunt and unlock discounts, gifts, and prizes
Train with UA MapMyRun. While FitRankings links with many fitness apps and devices, only Under Armour MapMyRun gives you customizable training plans, real-time form coaching, and running form and mechanics analysis.
FAQ's
Have questions about this challenge? We've got you covered. Click the button to the right to view all our FAQs
#RunHon     |     #ThroughThisTogether     |     #TheOnlyWayIsThrough     |     @uarunning     |     @baltrunfest